M
ore than 30% of global energy consumption comes from cooling and heating buildings, in other words, an air conditioning system significantly impacts your consumption. A home automation system allows you to control any type of heat / cool source, with many advantages. There are mainly 2 that we detail in this article:
• Comfort
• Savings
Home automation solutions for air conditioning can work with one thermostat per room, to adjust a specific temperature in each of them, or even by being able to air conditioning a room so that different temperatures are recorded (the need may indeed to meet). Here are the advantages of home automation for the Air Conditioning Control System in Los Angeles.
Which home automation solution for your air conditioning system?
Air conditioning accounts for 45 to 50% of the average household's electricity bill. You still find some solutions on sale that amount to outdated technology. And in the latest systems, some still don't have so-called 100% smart controls: daily routines and personal preferences are sometimes ignored. This does not mean that the hardware is bad, just that there is more modern and smarter. The gain is not systematically on energy and money savings but on comfort. At least that's what a user immediately perceives.
It would be a shame not to use the full extent of the intelligence and power of the web to benefit from the highest level of comfort while ensuring that no energy is wasted: you might as well equip yourself with modern material.
What matters is to find the home automation system to manage your air conditioning system that really matches your needs, regardless of this famous modernity. Having the latest innovations always causes a little thrill, but becomes a bad investment if you only use 10% of the possibilities.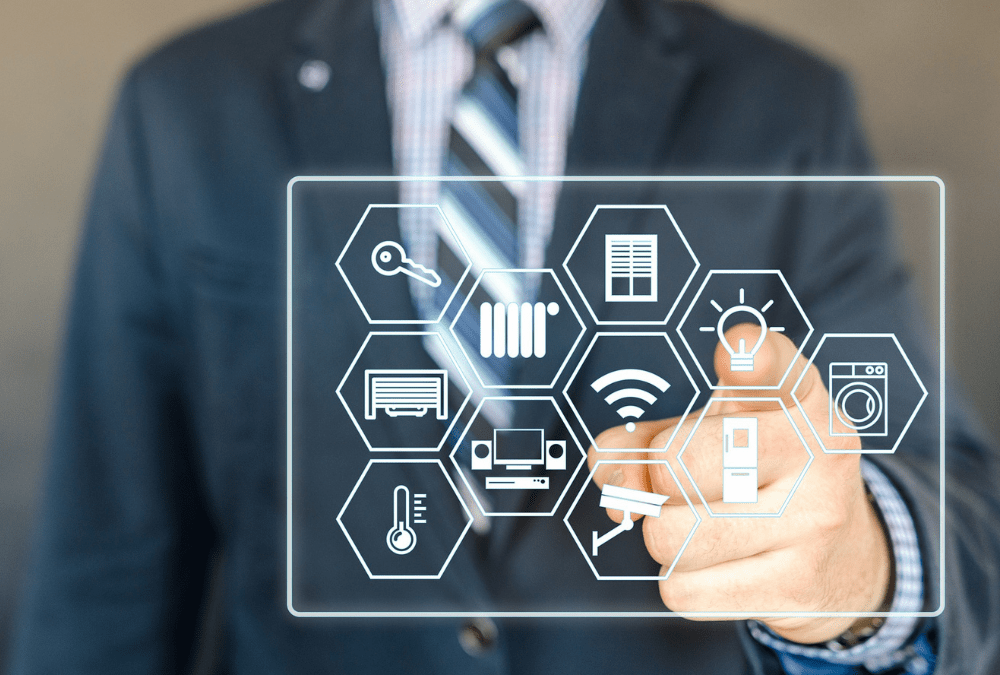 Air Conditioning, Home Automation, and Geolocation
Nowadays, you can easily control and manage your air conditioning system remotely. Turning on the air conditioning before you leave work, or while you are on your way home, is possible. You can also stop her from work if you forgot to do it in the rush to leave home. By extension, check from your smartphone application whether the last person to leave the house forgot to turn it off.
Turn it on, off, control it and change its settings wherever you are and at any time.
Geolocation
And if you don't want to do anything, that's possible too! Geolocation makes it possible to manage this freedom. The operation of the home automation system uses the location of your phone to automatically regulate the air conditioning: cool, heat, switch off as soon as you are at a certain distance. Some systems even detect whether occupants are still present, despite the absence of your Smartphone on the premises, which allows the air conditioning to be maintained unless you decide otherwise.
Better yet, some smartphone apps can detect if you're on your way home, and how far away. The temperature is adjusted accordingly.
Home automation allows you to program different temperature modes :
• On the one hand, the comfort temperature (day)
• Then the moderate temperature (night)
• The economic temperature (in the event of a short absence, for example, the hours when you work)
• Finally, the frost protection temperature – frost protection – (in the event of long absences, for example on public holidays)
Some home automation systems can handle several sources of heat and cold at the same time :
• Underfloor heating
• An additional heat source such as an electric heater
• Air conditioning
Another advantage of home automation is the possibility of managing, for large rooms, 2 different temperatures in the same room. Suppose you are watching a movie in your living room and no one is in the kitchen which is completely open to this living room (to the point that the whole thing can be considered as one room), the home automation can automatically switch the thermostat of the room. kitchen with a thermostat in the living room.
Some home automation systems offer to create life scenarios! The air conditioning system, therefore, becomes much smarter!
Calculate Daily Energy Costs
The leitmotif for selling home automation associated with air conditioning is to say that the consumer saves energy, which is put forward without further calculations or costing. On the other hand, with the preceding explanations, you understand better that you will gain in efficiency (heating and cooling) and incorrect operation. This is where the 40% savings in energy costs come from.
But when it comes to air conditioning, home automation goes much further: you monitor your energy consumption in real-time, which allows you to directly assess the price of your energy bill. With the most efficient home automation systems, a household can even compare the costs of your bill at the end of each billing period. Sometimes it's also possible to get instant access to temperature and cooling activity reports, along with your estimated savings.
Data Security
With new technologies, fears always arise, especially since for several years now, computer hackers have been hacking highly protected Internet sites. The question is legitimate, even if it is obvious that your house or your tertiary office does not interest them at all…!
In fact, security is very present in home automation, especially since the Internet connection at home is via WiFi. However, to hack WiFi, you would have to be parked in your street, in front of your home in a single-family home, or with your neighbors in an apartment. Which is even less likely.
Say your little neighbor has wanted to access your data since learning Internet programming, just for fun. Except that the data transferred between the device, the cloud server, and the mobile devices are encrypted. They use the same technologies as those used by online banking services! It will not be able to decrypt the data which will remain unreadable.
There are many advantages to using home automation for your air conditioning
• Updates are automatic
• More comfort
• Control from anywhere
• Security
• Easy installation