How much does it cost to install a Wi-Fi Thermostat?
A thermostat is the need of every house. Not only does it make things easier for you and your family members, but it also gives you more control. You will find several thermostats in the market. Some are just basic like the non-programmable thermostats. And then there are the advanced ones like- programmable, Wi-Fi and Smart.
Wi-Fi thermostat is much better than non-programmable or programmable thermostats. And with time, it has been made easily available to the masses. But why is a Wi-Fi thermostat so different from the rest?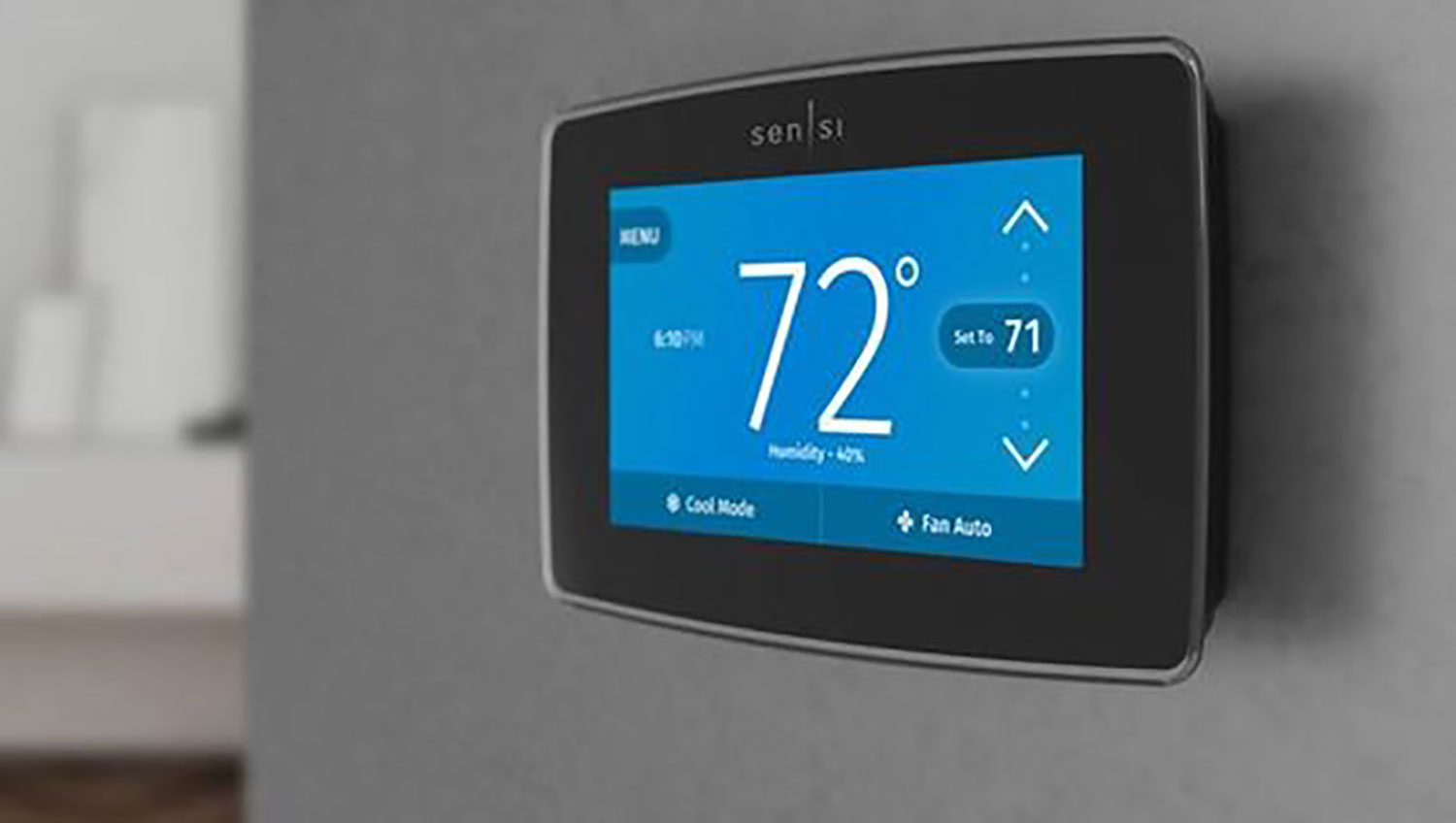 Let us compare the basic functionality of all kinds of thermostats. A simple non-programmable one is by far the cheapest and simplest option. It gets the work done just like any other thermostat. But non-programmable thermostats are often manual. It is best for people who spend most of their time indoors.
On the other hand, programmable thermostats allow you to pre-set the temperature you desire, beforehand. These thermostats come with a daily or weekly setting. And once you have programmed your thermostat, you don't need to worry about anything. But these too, are manual.
Wi-Fi thermostats and smart thermostats are more or less similar. Once you install a Wi-Fi thermostat or a smart thermostat in your home, you can control its function via a smartphone application. Wi-Fi and Smart thermostats are designed to keep you in constant communication with your home. It allows you to modify the temperature of your house in no time. Just one click and it is done!
Essentially Wi-Fi and Smart thermostats are the same things. The only difference being, Smart thermostats can record and learn. In simple terms, Smart thermostats notice your patterns and adjust the temperature to make things comfortable. With a smart thermostat at home, you don't need to pay much attention to the temperature. Your thermostat would take care of it. But a Wi-Fi thermostat allows you to be in control. With a Wi-Fi thermostat, you are responsible for all temperature changes. Wi-Fi thermostats are best if you have no fixed schedule. You can modify things according to need.
How much does it cost to install a Wi-Fi thermostat?
The best thing about using a thermostat is the amount of saving you do- in terms of heating and cooling bills. Achieving the desired temperature and comfort is just a bonus. Therefore, it is a wise move to install a Wi-Fi thermostat. But how much does it cost?
On average you might have to pay as high as $400 to install or replace your thermostat. It might seem high at the moment. But you will recover your investment in no time. It also includes the price of the thermostat. A Wi-Fi thermostat can range from $100 to $250. The price varies with the brand of thermostat you choose to install. You can get an amazing thermostat for cheap if you keep an eye out for deals and offers online. Keep in mind, that the price of labor in your area might vary as well.
If you want to get the best deal, it is ideal to wait for a scheduled service, or when you need someone to repair or replace your furnace or HVAC system. In this scenario you wouldn't have to pay for an extra service call- just to install a thermostat. You can also ask the technician regarding which thermostat to install and its benefits.
How much would it cost if I install it myself?
Of course, you can install a thermostat yourself. But how much will it cost? It is likely that you already have enough supplies at home so installing a thermostat yourself would not cost you much. At this point, there are some things you must consider.
If you desire to save money, doing it yourself might appear like the cheapest way out. But hold on, consider these factors- how much do you know about the thermostat? How much do you know about electrical stuff? Do you know how to connect your thermostat to your Wi-Fi?
If you don't have enough idea regarding these things, it is best to let the professionals handle things. If you are adamant about doing it yourself, make sure that you read up on thermostats and electrical wiring.
It is possible to install a Wi-Fi thermostat yourself but keep in mind that it would take a lot of time. Besides, some states require all electrical work to be inspected by licensed electricians. If you consider all these points, you will realize that it is easier to hire a professional. Not only will they install your thermostat but also help you connect to it using your Wi-Fi. Some technicians even help their customers install the application on their phones as well.
How much does it cost to hire a technician for my Wi-Fi thermostat?
If you get a technician from a trusted service, they would not only help you install the thermostat but do a lot more. They would ensure that you download the application on your phone, have strong connectivity, and also program your device. This will automatically lessen the burden on your shoulders. But such professionals don't offer their services for cheap. The price of labor ranges from $75 to $100 per hour.
If you are new to this and have no idea which technician to hire or how to proceed- do some research. It is always a good idea to research. You can go online and check out the services and technicians available in your area. You can contact the ones you like and get an estimate on expenses. It will help you make the best decision within a budget. You can go a step further and check their rating and reviews, references, license, etc.
In simple terms, the installation of a Wi-Fi thermostat depends on the model and brand of your thermostat and whether you choose to hire an electrician or not.