N
Nothing makes up as prudent and fruitful investment for your residence as a surveillance camera system. Which at all times can keep an eye on and around what is happening when you are not there with your loved ones. A security camera does, brings about peace of mind, knowing that your family and home will be safe even when you're away. Today you can choose from an abundance of options based upon your particular situation and need.
That being said, finding the correct surveillance camera system can be a daunting and challenging task. There is so much to navigate through to finally arrive at an educated decision about the safety of your home. Such as the many different systems coming along with a variety of options, features, plans, and equipment from which you have to select consciously.
Well, it all boils down to the basics. No matter if you are installing a surveillance camera system to make your home one step closer to a Smart Home. Once you have a grip on basics, things will become much simplified and easy to steer through. This article will help you to know everything, you need to know when selecting a surveillance camera system for your home.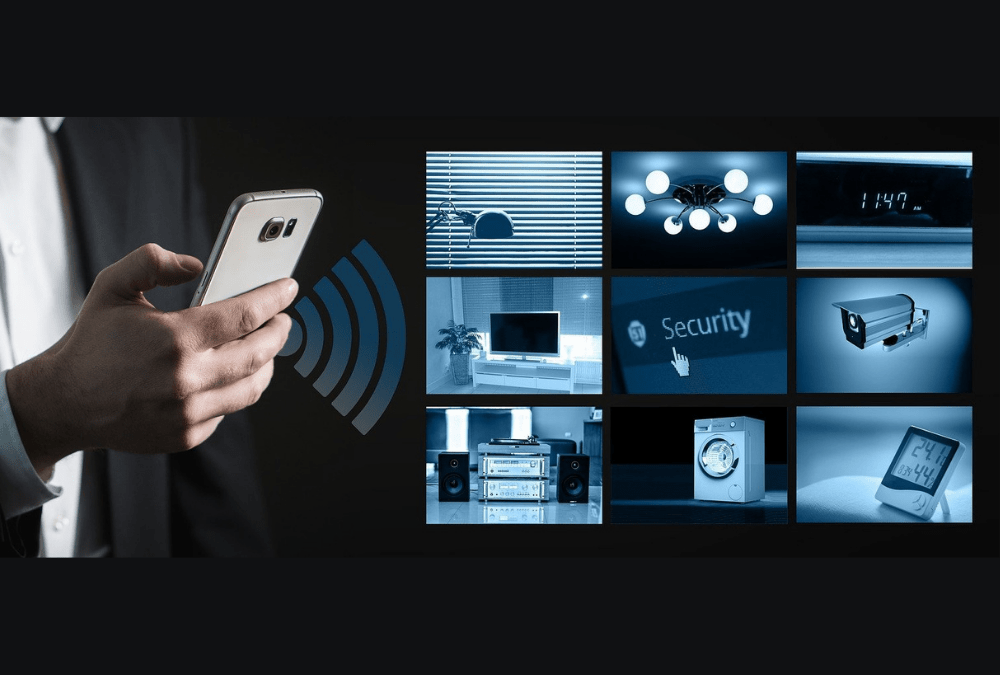 What you must know before getting a Security Camera System?
Like anything else, based on your lifestyle, some features may be more paramount than others when looking for a security camera. To develop a clear idea about what to look for, let's start by considering the very basic and the most sought after features. which remain consistent throughout, in choosing any type of camera, to suit your security needs.
1. Field of View
The field of view generally spans from 90° up to 140° in the majority of cameras. This depends upon the camera lens and the wider the lens the more you will be able to monitor, record the happenings of the covered area. You can opt for a larger field if you are to install it in your backyard or a very large room. But if it's just the front porch or entry that is needed to be monitored then a narrow field of view will suffice. With a wider angle, there are also options available of 360° wide-angle lenses. But sometimes the super wide-angle camera may have a distortion problem.
2. Night Vision
Today mostly security cameras come with a night vision camera to reinforce a wide or narrow lens camera in the dead of night. It is an extremely useful feature when it comes to monitoring 24/7. If you are living in rural areas this can provide your safeguard from the natural animals wondering. As well as it will enable you to know and see what is the noise coming from, from another end of your home. One major thing to keep in mind is to keep a close eye on the range of night vision. Since some night vision cameras do not offer a much longer range than the others.
3. Low Light Performance
Apart from determining the range of your night vision camera, the aperture of the camera is of crucial importance. Because unfortunately, poorly lit areas do not activate the night vision capabilities. Therefore, for better performance in dimly lit spots, a camera with a wide aperture is a must. As it allows the camera to absorb more light producing more detailed and sharp pictures instead of shadows and distorted figures.
4. Resolution
4K, in general, is great, but not very practical and suitable for security camera systems. Since that kind of resolution takes up a lot of bandwidth and storage space. For ideal resolution, you should go for something between 720p to 1080p video quality. It produces sharp picture quality which is also easy to stream over your Wi-Fi network.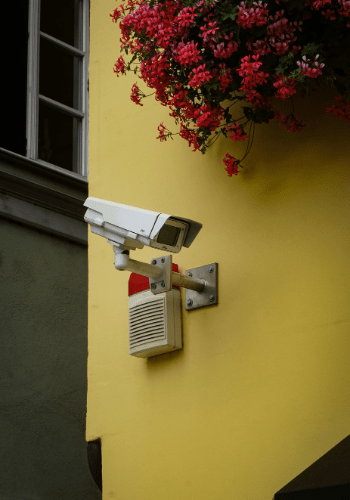 5. App Support
Modern security systems are called modern for a reason. They integrate the latest technology at hand to get the most out of it. These security systems come with apps that you can install on your phone and computer. That you can sync to get the latest updates and notifications. As well as they can help you to remotely access, monitor, and control your security and home automation equipment from your mobile device and/or laptop/computer.
6. Alerts
You will be able to get many indoor cameras that are accompanied by motion and/or sound sensors. This will send the camera to send you alerts on detection of any motion and/or sound. Many AI-enabled cameras can also even recognize family members and pets. For which an alert will not be sent.
7. Motion Detection
These are nothing but special sensors that comes in from 90 degrees to some even scaling up to 270 degrees' angle. It detects and is based on your system and alerts you through notification or by lights, in case of any motion detected by a delivery man, vandals, or animals.
8. Source of Power
Either you have an option to go for a wired security camera that can be plugged directly into a power line. After which you can place your cameras anywhere you want. Or you can look into battery-powered security cameras. They are easy to set up but demands frequent battery change.
9. Size
Size play's an important role in where you can place your camera. Some cameras come with a long slim neck and others are on a flat platform with no neck. Although the long-necked cameras are easy to install and can point in any direction the latter are more durable.
10. Costs
One way to look at cost of these security devices to look for upfront costs that of the camera in addition to installation fees for full house systems. But if we look at it another way, the cost of a new indoor security camera system can greatly vary based on which equipment options, features, or packages you select. Which in turn will be dependent on your specific security needs, as well as taking into account the size of your home and the coverage of area or areas you need.
Home Automation Options
Or, you can go for full home automation features, coming along with your security package. For the same purpose, you need to determine what home automation features you want, followed by looking for a home security company and/or home security packages that can provide you will your home automation and security needs and want.
Typically many home automation features include indoor and outdoor security cameras, which you can integrate with home automation products like Alexa, Amazon's Echo and Cloud Cam, Nest, Wi-Fi smart light bulbs, thermostat, door locks, garage door controls, doorbells, smart plugs, water, smoke, carbon monoxide and freeze sensors, robot vacuum cleaners, window blinds, and many more.
Therefore, you can start by jotting down from the above what features, options, equipment package, and monitoring you need. Followed by which you can do a fair price comparison for the companies that offer the equipment or product packages you are looking for.
Taking into consideration the following factors, irrespective of what type of camera you are to choose be it indoor, outdoor, or the one integrated into your home automation system. With help of these pointers, you can exactly pin point from a plethora of surveillance systems, exactly what you need and what camera will be fit to meet your needs.