Do you know what is top Security Camera Features? Before you buy any security camera systems, you should consider some features. So, some features maybe are necessary for your location and some others may not. More features can cost you more money and maybe you do not need those features at all. we listed some of those features in this article. The features are video quality, night vision, pan or tilt, mobile control, cloud storage, and studio recorder. Always is better you get some idea or free estimate from a smart home specialist and ask them about security camera features that are necessary for you.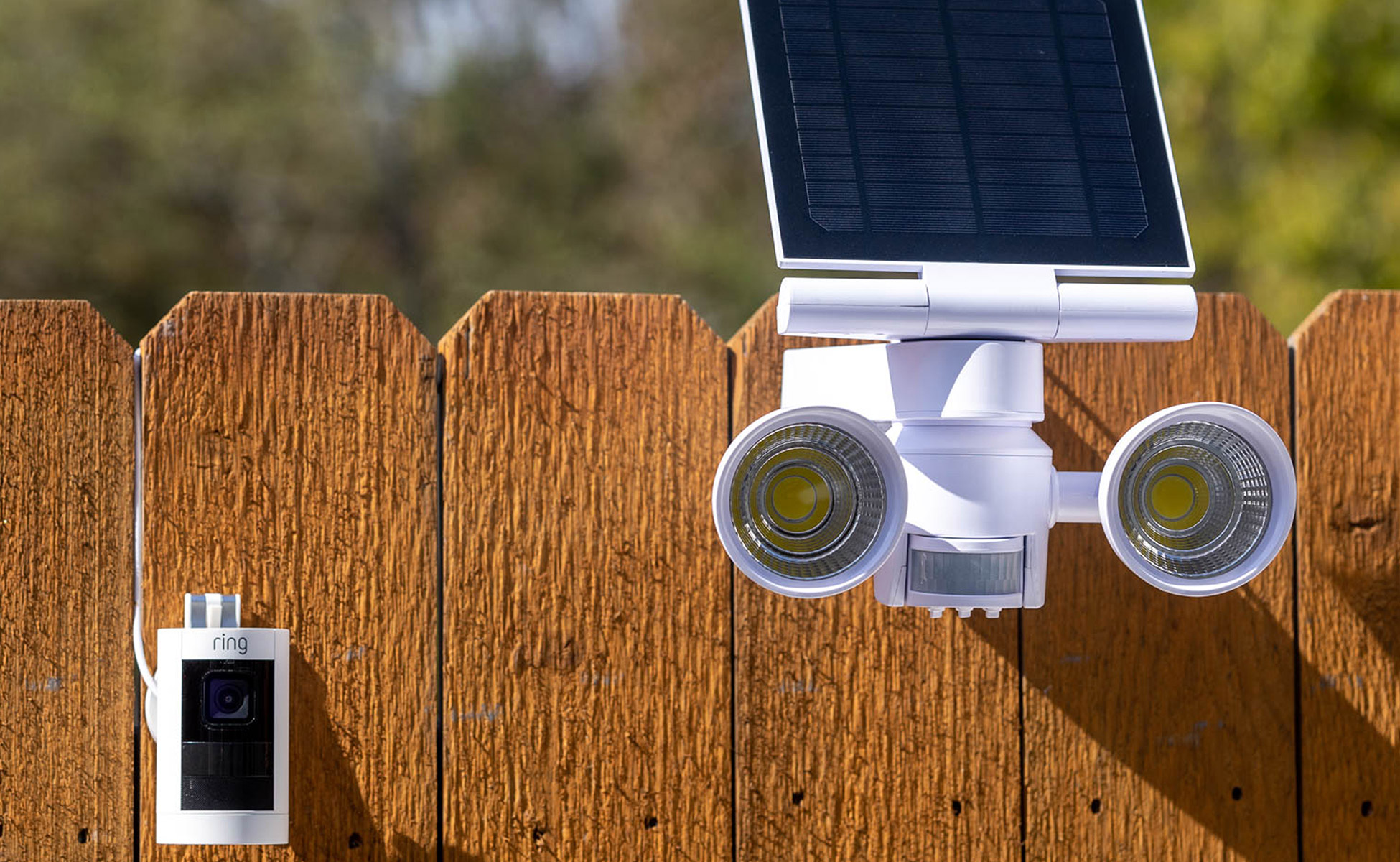 Night vision
Clear night vision is one of the most important features of outdoor security cameras. To get the best and brightest night view, consider a camera with infrared (IR) technology to sending bright light through wavelengths. The number of infrared LEDs used in a camera determines how far your outdoor security camera will be able to clearly show what's outside your home. Look for surveillance cameras that have at least 100 feet or better of night vision. Many models also have a built-in IR cut-switch that automatically enables and disables the infrared technology depending on the lighting conditions.
Pan, tilt, and zoom function
Cameras with remote-controlled pan, tilt, and zoom functionality are ideal for providing coverage to larger areas and allow the user to get the best viewing angle possible without physically re-positioning the camera.
Mobile control
Many outdoor security cameras available today can live stream a feed directly to your mobile device. If you want to be able to check-in during the day or while away for extended periods, this is a valuable feature to have. Be sure to choose a camera that is compatible with your device. Generally, remote access, mobile alerts, or cloud-based features require monthly or yearly fees with your home security monitoring provider.
Why Vantage: Powerful systems: Integration of all systems beyond lighting in the luxury space with simplified automation commands including Home Theater, HVAC, Security, and more.
Exceptional user-friendliness: Single layer user interfaces, together with keypads and touchscreens that can be personalized. Programming software is intuitive for system integrators to use and update. A large selection of keypads and touchscreens also increases comfort and use.
Cloud storage
Finding out what type of storage a security camera offers is very important. You'll want to look for cloud storage, meaning that your recordings will be saved online. Find out if there's a cap on cloud storage or if it's unlimited. You'll also want to know how long your recordings are stored online.
Activity notifications
Activity notifications alert the user whenever significant activity is detected near the camera. Find out if you can get notifications via push notifications, text messages, and or email. They'll keep you abreast of anything happening in real-time near your camera.
Custom activity zones
Some security cameras allow you to set up custom activity zones, meaning that you choose the areas that are most significant for capturing movement. One of the biggest benefits of this feature is it prevents you from being notified of insignificant activity, like a car driving by or an insect flying by your camera.
Two-way audio
Two-way audio allows you to be able to hear and speak with visitors (those who are both welcome and unwelcome). You'll typically find this feature with video doorbells, but many indoor cameras have this feature as well. If an unwelcome visitor comes by, you can use two-way audio as a deterrence feature.