What is Nest Hub smart display?
Smart gadgets are becoming more and more useful especially in households. So, creating a smart-home environment in your home is the new trend. As you might know, there are a lot of devices available for completing your smart home experience. The Nest hub smart display is one of them. These displays are identical to tablets due to their size and usage. But it's more like a digital touch screen which provides more benefits. It is different from a tablet because it's not movable.
Uses of Nest Hub Smart Display?
Smart displays are very useful if you want to enjoy the next level of a smart home experience. You can use them to consume media, or even for showcasing your works. Below are some of the best uses of nest hub smart displays.
Digital Photo Frames:
You can use your Smart display as a digital photo frame. It will play live albums with all your photos stored on it. That's not all. You can also use google assistant. Ask the device to show a particular photo present in your albums with tags like cities, location, or time.
 Watching Movies
You can also use this as a secondary display for consuming any type of media you want. With in-built Wi-Fi connectivity, you can use Nest Hub to watch videos from YouTube. Alternatively, choose any other media app present on the device.
Home Assistant
That's not all. These displays are a very good option for controlling and managing your Home-view dashboard. You can also use it for assistance in various works. Try its voice command.
Media Player
What sort of smart home setup is complete without offering a great audio experience? You can connect Nest Hub displays to speakers or home theaters. Use voice commands to play your favorite songs or videos.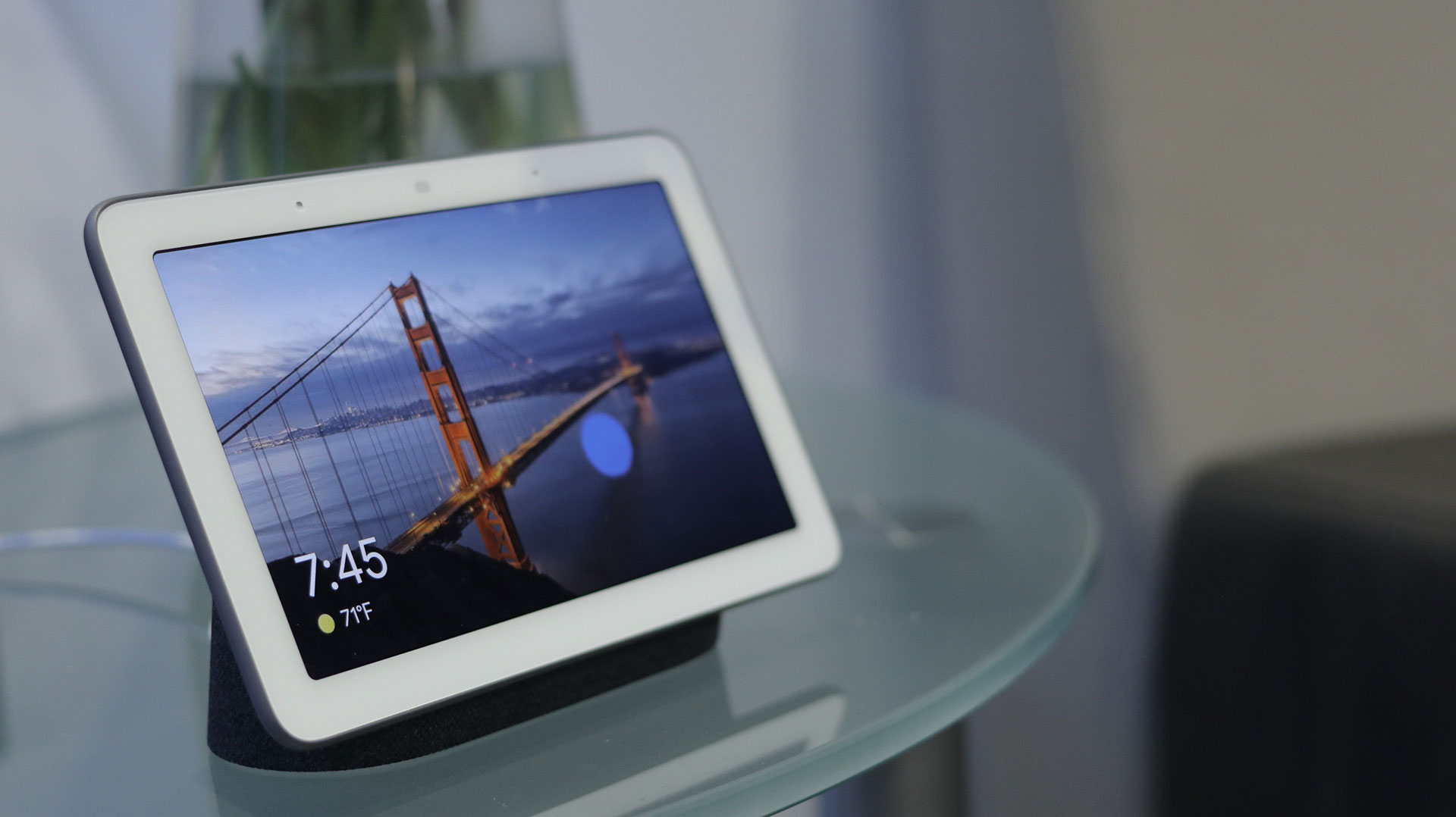 Personal Assistant
Home assistance is not the only thing this device is capable of. You can also use it to schedule your routine. Nest hubs are perfect for setting-up reminders. You can even schedule other important activities. In addition, track and personalize your everyday activities. Above all, you can even configure it to control lights and other smart gadgets with a voice command.
 Adds up to your design
There are several Nest hub smart displays available in the market. However, the best is Google's very own G-Nest Hub. This device provides great productivity. In addition, you can also use them to enhance the overall look of your home by adding an extra touch of technology.
Completes your Smart-home setup
Many displays offer touch screen support for managing your smart home setup. But the Nest Hub smart displays take things to next level. One of the most prominent features you want to have with your smart home dashboard is voice support. The Google Nest Hub can help you get the most out of your smart gadgets. Thanks to the Google assistant.
Technical Information of Google Nest Hub
As per Google's official announcement, the base model of Google Nest Hub comes with a 7" inch LCD touch screen. This has been specially designed for home-usage. This display is 17.85 cm wide and 11.8 cm tall and weighs around 480g. In addition, the features like auto-brightness blend it with any space or environment. It has far-field microphones with a 2-mic array embed above its upper bezels. This makes voice search easier than ever. You can ask for voice assistance even from the other side of your room.
As the device offers capacitive touch screen support, you can access and control your home-view dashboard. The Google Nest Smart Hub comes with a full-range speaker. It is present at the back and provides loud and clear audio output. The device also offers Wi-Fi and Bluetooth connectivity. It comes with a 15 W power adapter which connects with its DC Power Jack. This device also has a Max version. It is the Google Nest Hub Max and comes with a 10" inch display. All the other features are almost identical.
The Google Nest Hub comes with many built-in features. These include Google Assistant, Chromecast, Multi-room Audio. The most exciting thing about this device is that it is compatible with Android, iOS, Mac, Windows, and Chromebook.
How much does the Google Nest Hub cost?
The Google Nest hub is available in two different variants. So, the normal version which is the Google Nest Hub comes with a 7" inch display and costs around 90 USD. However, the Google Nest Hub Max comes with a 10" inch display. It costs around 200 USD with some additional features.
How to install Nest Hub Smart Displays in your Home?
Installation of this device is hassle-free. All you have to do is download the Google Home app from the play store and configure it with your smartphone. Below is a detailed guide to set up the Google Nest hub.
Turn-on your Nest Hub.
Now you will have to install the Google Home app on your smartphone.
Now start Nest hub and connect it with your Wi-Fi.
Make sure both your devices are on the same Wi-Fi network.
Now open the Google Home app.
Now click on Get started– > Set up new devices -> Create home. Enter any suitable nickname for your home.
· Now all you have to do is from the top left corner go to add devices on the Google Home app and add google Nest hub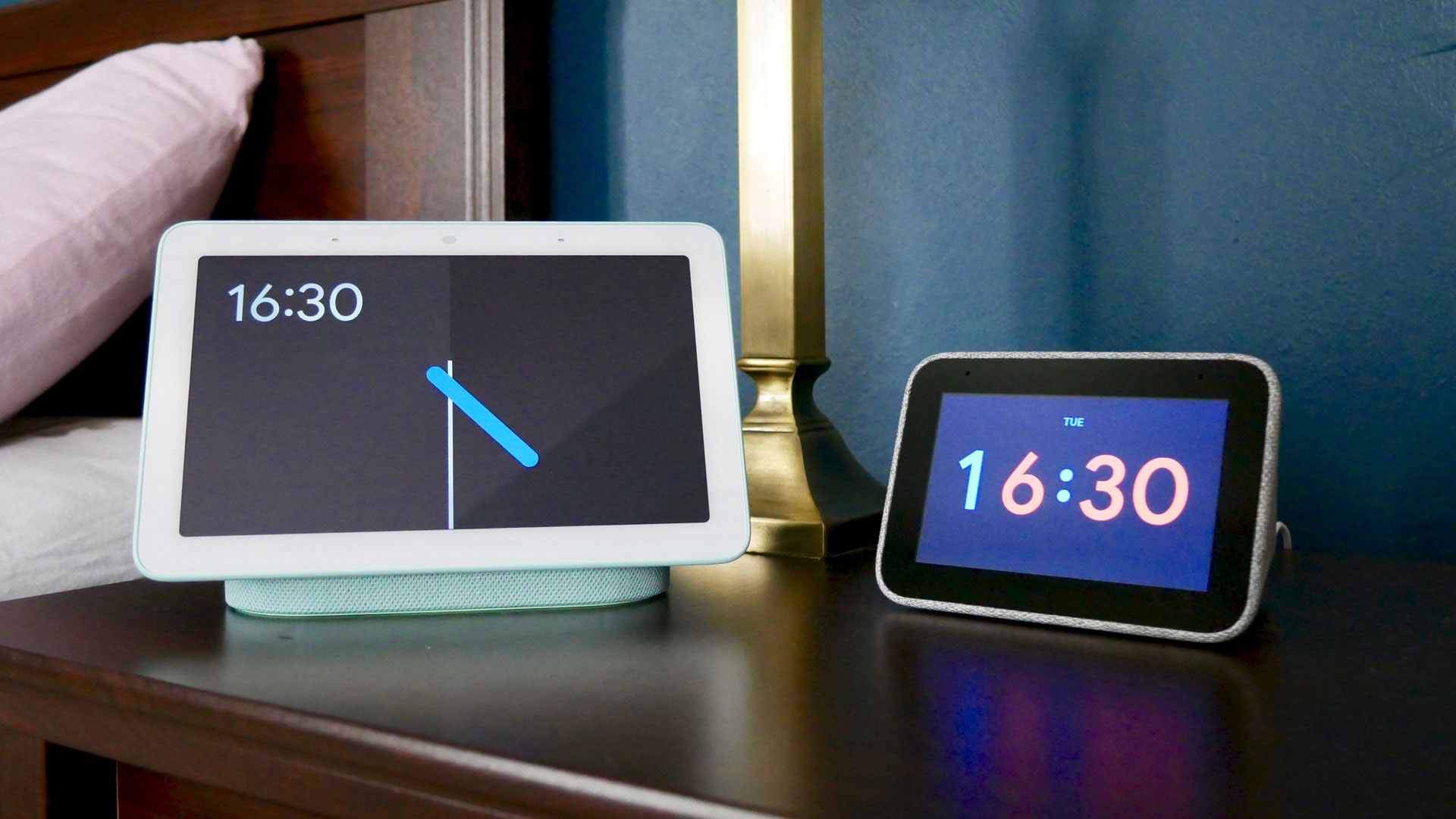 Want a Customized Smart Home Setup?
Does the thought of creating your own smart home experience fascinate you? Do you want a self-customized smart-home setup for your house without any hassle? You should check out the services offered by LA Smart Home. From home automation to smart surveillance, LA Smart Home provides all you can ask for. So, with an extensive experience of more than 20 years, LA Smart Home can cater to all your requirements that too at nominal charges.